A guitarist's desire to play and sound a specific way can only be satisfied by using tools that properly convert an idea into an audible sound. Tools such as the amp, the guitar, recording hardware and software, effects pedals, cables, and choice of guitar pick are all things that affect the way we sound.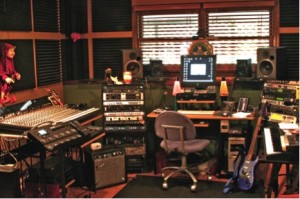 To break it down even further than that, the way in which each of these tools are created will make a difference in how it sounds. For example: a Stratocaster sounds different than a Les Paul, is built differently and uses different materials. These are two of the most iconic guitars in history, yet each has a completely different and distinct tone. So, how do you know which guitar you should buy?
Many musicians look to their heroes. I myself am guilty of a couple of purchases just because "so and so played one!", and while that may be a valid reason, there's also a reason that "so and so" played said guitar. It's not the text "Fender" or "Gibson" written across the headstock that gives the instrument its feel and sound, but rather the materials used and the craftsmanship put into it.
The Wood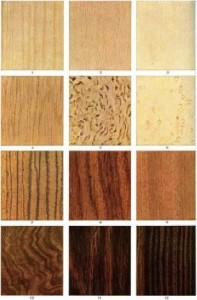 One of the main contributors to an electric guitar's tone (and look) is the wood used in its construction, both of the body and the neck. Different woods will have different resonances based on their density, size, and weight. Even a cut of the same species of wood, but a different tree can result in a slightly different sounding piece. Often a guitar will incorporate more than one type of wood in order to balance a tone. Next time you're walking down the lumber aisle at the Home Depot, try knocking on different blocks of wood – you'll hear the difference!
So what wood are you looking for in a guitar? Let's go over some options.
Mahogany and Maple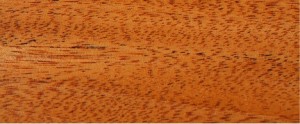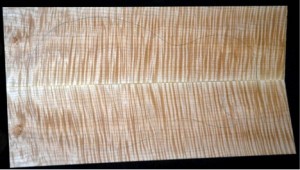 Mahogany is a rather dense wood that is often used for guitar bodies and necks. Gibson guitars are famous for their use of the wood in their Les Paul and SG guitars. The tonal characteristic can best be described as warm, with good pronunciation of low frequencies and high sustain.
Maple is a dense, hard and heavy wood. It is most often used for guitar necks, or in conjunction with another wood for the body. Maple will yield a bright, snappy and tight sound, which is why it is so often paired with Mahogany – the two were just meant to be together! Not to mention a nice maple top adds to the aesthetics. Mahogany is often used on its own in a guitar and works well, such as in the Les Paul Special model or some PRS guitars. While full body maple guitars exist, they tend to be pretty heavy and are not as common.
Alder and Swamp Ash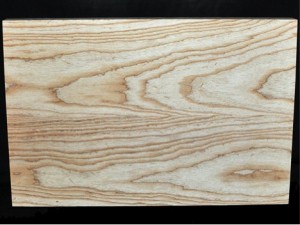 These are two woods that are used widely by Fender. Both woods are used most often on their own as a guitar body. They have a relatively similar weight to them, but can vary depending on the quality of the cut. The main tonal difference between the two lies within the midrange. An alder body will tend to have a very strong midrange presence, while the swamp ash tends to scoop a bit. Both woods have a strong resonance, and a decent amount of sustain.
Ebony and Rosewood

While mahogany is a great choice of wood for a guitar neck, it's not the best idea for a fingerboard. It lacks the strength and stability that some other woods like ebony, rosewood, or maple have. Because it's the fingerboard we're talking about here, your choice of wood used might come down to the way it feels as opposed to how it sounds. That said, a maple neck and fingerboard combo sounds drastically different from one made of mahogany and ebony, or mahogany and rosewood. Ebony is very dense and hard, which adds a lot of tightness and definition to the tone supplied by the mahogany. It is also a very strong wood, and will not wear out in the same way as maple or rosewood will.
Rosewood is more accessible than Ebony, though somewhat similar. It works well with either a mahogany or maple neck, adding highs that aren't shrill and a midrange that isn't too snappy.
The list goes on, with some luthiers using woods like walnut, koa, purple heart, cherry or sequoia in their instruments. Ultimately, it comes down to what you want both aesthetically and sonically. Building the guitar is as much of an art form as it is using one to create music, and having an understanding of how different woods sound and react can help give you an insight as to what you may want to look for. Next time, I'll talk about some of the ways these woods are put together to create different tones.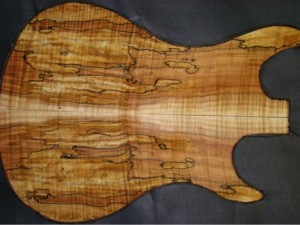 As always, experiment! Try playing guitars that may have an unknown brand name, but a wood or wood combo that you aren't used to, and you'll begin to unlock a world that goes beyond that of brand names and models.
Happy Playing!