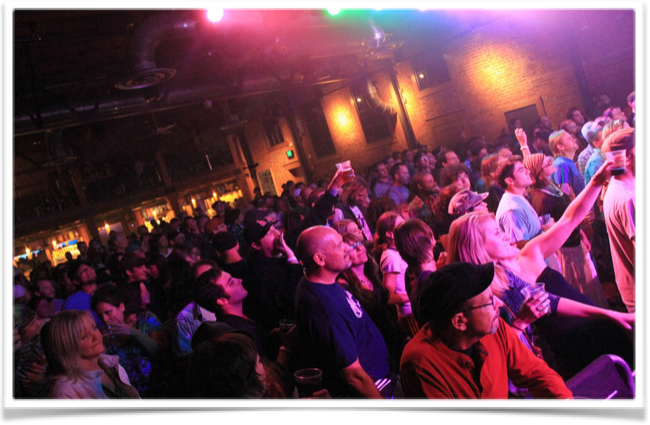 Booking is an integral facet to your business. Your product is your music and there are only 2 real ways to consume music; listening to recorded material and going to a show to listen to a band. In a lot of ways, booking shows can be very easy. Often times band members / managers make it harder on themselves than they should. Like anything in the business world, there are do's and don't's that will either help propel you forward or keep you stagnant.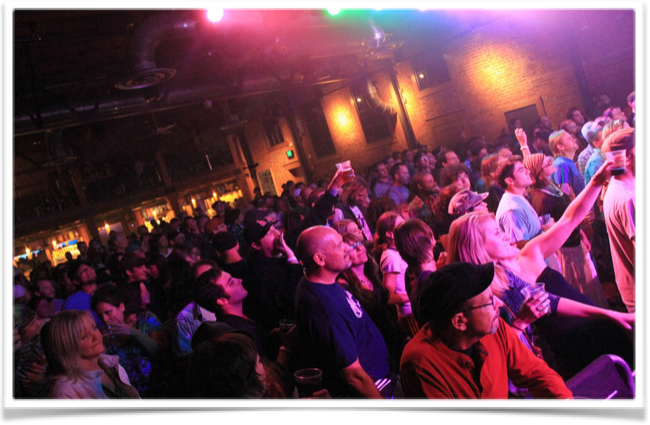 First and foremost, you need recorded music. A talent buyer at any venue will require that you send over a physical press kit or an EPK (electronic press kit). Your press kit must have audio files of your music (preferably .mp3 or .wav), band photos, a band biography, a list of venues you have played, a stage plot and input list, a rider (specific needs for the show: i.e. hospitality, lodging, etc.), and bands you have played with. Additives that help your press kit stand out include a cover page, any accolades or awards, and / or live videos or music videos (more applicable for an EPK). There are platforms online that can assist you in making a press kit. Reverb Nation and Sonic Bids are both helpful in creating EPK's within their specific network. If you aren't interested in connecting with either of those platforms, you can always customize your own via your website. If you don't have a website, you should consider making one. Websites are a one-stop-shop for talent buyers and promoters to find the information the need from bands. Website building sites like squarespace, wix, or weebly are great for musicians that aren't familiar with coding.

Next, you need to understand your market. If you are a folk group, you probably won't have great shows playing night clubs (given that the night clubs agree to take you). I say probably because every situation is different. This goes back to really understanding your market. If the night club specializes in folk music then my example is null and void. The best rule of thumb is booking shows in the places where your colleagues (those playing similar sounding tunes) have previously booked shows. Understanding your market also derives from understanding who the talent buyer is in each club / venue. Make a list of names / emails and provide a fun fact about each talent buyer (if possible). It's good practice to keep track of who you're dealing with professionally, but also who they are as people (life skill ALERT).
With thousands of venues that exist in any one region, it can be difficult to get a grasp for each club's genre preference. If you aren't familiar with your local scene, investigate by going to shows and seeing what clubs are doing. Look for handbills / posters for other shows and investigate the sound of the bands on the line up. If you are looking to book outside of your local scene, you can lean on websites like Indie On The Move or Do DIY. These sites have concise lists of existing venues and genres of music they have performing. Fair warning, I have run into issues where their websites were out of date and the venue has changed or no longer exists. Make sure you double check your work by following up with a phone call or email.
A big part of the booking process deals with the onsite behavior of the band you are in/manage. It's good practice to establish a courteous culture among your group while at your shows. Often, bands confuse being an artist with being an asshole. If you sell out your show, but are still a pain to work with, the venue has reason not to ask you back. Many artists are plagued by this due to the classic example of musicians demanding only blue m&m's. Most often these bands ask for blue m&m's to see if the venue is paying attention to detail. If the m&m's are different than requested in the rider, that translates to other, potential more damaging mishaps with the rider (i.e. bad sound, no hospitality, etc.). Simply clean up after yourself, mind your p's and q's, and be thankful for the opportunity to play a show. By and large, you can always conduct your business professionally and courteously.
Lastly, once the show is over and you are moving on to your next venue, be sure to stay in touch with the venues you played previously. "Thank You" notes are a great way to follow up with the buyer. It may seem frivolous, but as I mentioned before, we are all human and like being appreciated. At very least, send a follow up email to say thank you. Now go book some shows.
Once again, if you have any questions relating to booking a show, or have any suggestions for me to write specifically on any particular topic, feel free to email me at bcspencer2013@gmail.com