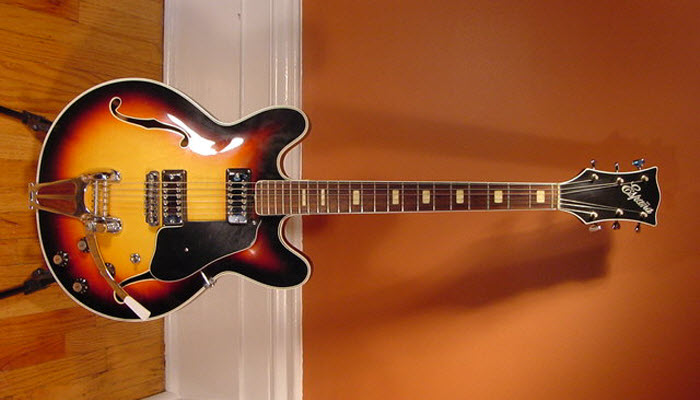 If you Google this brand, 95% of the info is about acoustic guitars. But here is a very cool example of one of their electrics. Espana was a brand used by Buegeleisen & Jacobson of New York City, who imported guitars from Italy in the 1960's. It appears these same guitars were imported into UK with the VOX brand.
This model was an obvious take on the Gibson 335 from the same era and almost identical to the VOX version. It is an extremely well made guitar (compared to the similar models that were coming from Japan at the time). The components look very similar to most VOX models of that era.
This model was available in 2 pickup configuration, 3-way switch, dual volume and tone controls with a Bigsby style tremolo. Here is a fine example in Sunburst, but it was also available in traditional cherry.