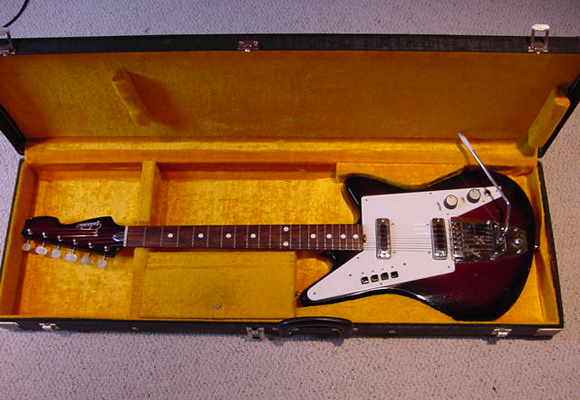 Italian brand Galanti has its roots more than 100 years ago. The Galanti accordion factory was cranking out accordions into the late 1950's, then for a few shorts year included a shift to electric guitars. In the 1970's they moved into making electric organs. Look closely, are those accordion switches?
Although not very popular in North America, I have owned many Galanti guitars over the years. I guess very few came over from Europe in the 1960's, so the brand just never found a following here and consequently the vintage guitar market price remains low. Many of these guitars were also produced under the GOYA brand name, and there were a surprisingly wide variety of models available. In my opinion, they are really a hidden gem.
Why? The necks are fabulous! I would put the Galanti and Goya necks up against many vintage Fenders, but at 1/50th the cost. Also, great tremolo and pretty good bridge. The downside? The electronics were weak. Pickups are simply uninspiring. Too bad. Here are some photos of two – a 2 pickup and a 3 pickup model.