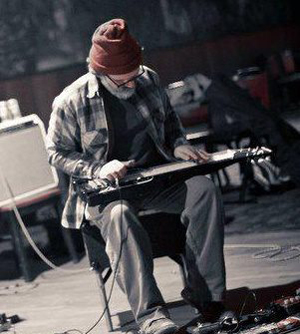 So, it's cold out side and the snow is falling. You decide to sit by the fire with your favorite hot beverage and your guitar for a little one on one time. You give your prized axe a strum, but it seems someone has replaced your instrument with an imposter. This guitar looks like your old friend in every way, but it's buzzing and rattling, and the frets are sharp. You ask yourself what is going on.
Humidity is what's going on, or more accurately, the lack of humidity. Guitars and other stringed instruments require 45 to 55% relative humidity in the environment in order to function properly. If your guitar gets below 45%, it will actually begin to shrink. Your instrument can easily loose 1/8 of an inch of mass from shrinkage due to a dry environment, and that means sharp fret edges, notes that buzz, cracks in the wood, lifting bridges, and even failing neck joints. If your instrument is over-humidified, on the other hand, you will notice an immediate difference in the way it plays due to the neck relief changing and the top rising and bellying up. You may even notice a difference in tone.
But don't "fret"…it's not too late! You can reverse the condition of your guitar by simply changing the relative humidity of the environment in which it resides. If you have a hard shell case, you can easily add humidity by purchasing a guitar/case humidifier, but you must be sure to keep the guitar in the case while not in use to allow the case interior to act as the immediate environment for the guitar. If you like to hang your instrument on a wall or display it on a stand, you will need to get a cold mist humidifier for your room (home furnaces with built in humidifiers will not suffice). It's a good idea to purchase a hydrometer so you can keep track of the relative humidity in your area. Expect it to take a few weeks for your guitar to acclimate to its proper environment. This may seem like a lot of effort, but so is humidifying and repairing a top crack or dressing frets due to dryness, fixes not covered by the manufacturer as warranty work. Prevention is key!
So, if you want to give that special stringed someone the gift that keeps on giving, give the gift of humidity. Your guitar will be happy, and you will too.
Written by: David Anderson