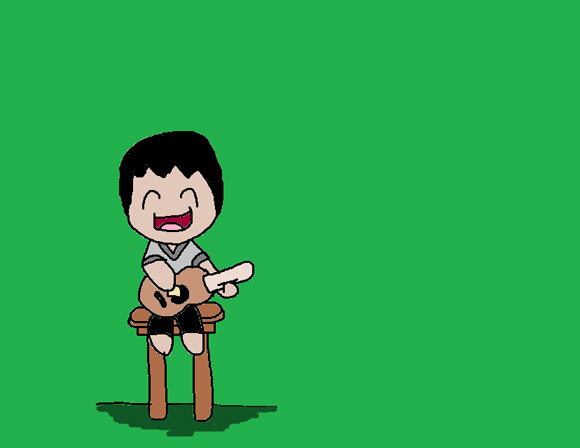 We ship a lot of guitars every month, all over the world. Rarely if ever do we get to meet our customers face to face, but fortunately, some take the time to write. It makes everyone's day when those letters/emails come back to Eastwood HQ. Here are a few from the past couple of months.
"My leftie baritone Eastwood arrived today! It is gorgeous and the sound right out of the case is astonishing. I've been dreaming about this for quite awhile and all my expectations and more were delivered! You deliver dreams. Thank you so much. Keep us lefties in mind. Rarely anyone does these days and your consideration deserves a secret handshake!" – James Spina
"LOVE this guitar! It's an extremely versatile 12 string, ranging from a total acoustic sound to the 60's Beatle/Byrds/Tom Petty sound. I use a Janglebox effects box with it and it chimes! Also, the action's great on it. It's easy to barre chords, and do fast runs that are more difficult with other 12 strings. This guitar makes me sound like a better player than I really am! I own a Danelectro 12 string, but the Classic 12 has a much fuller sound being it's a hollow body. I'm very happy!" – William Evans
"Guitar looks beautiful and plays like a dream. Excellent craftsmanship and bang for the buck. A great instrument!" – Robert Porembski
"What a very impressive example of this old gibson bass guitar design. This is my first experience with eastwood guitar. I am very happy with this bass and I am looking forward to owning it for years to come. Thank You very much for creating this trully killer bass guitar." – Jon David Lippens
"The bass is fantastic and belies it price, excellent setup really helped show the bass in it's best light. I just wanted to tell you how pleased I am with the bass and the whole experience. Much of my purchasing is completed on line (I live out of town by a beach) and so it is always a little worrying spending money with people I don't know, but you made it easy and have really delivered with your product and its price." – Paul West
"Thanks for the speedy delivery of my new Airline '59 custom 3p G Love Signature. Wow what a cool guitar! The neck is perfect, very well intonation and low action. Really easy to play." – Martin Hammare (Sweden)
"I know I sound like a broken record but just wanted to say Tuxedo is beautiful and kicks you know what sound wise. Just spent the afternoon going from sweet clean sounding country blues to chest thumping boogie on overdriven sound. Construction is flawless. I salute your quality control which is sadly lacking in some of the top US made guitars." – Michael Cefola.
"Just wanted to let you know that I received the Mandocaster just now and am having a hard time getting back to work.I don't want to stop playing it. Whoever does the setup on these instruments deserves a raise.Very low action,no buzz,intonation is spot on.Very nice quality instrument. It was just what I was looking for and I love the case it came in.Thanks for helping out us leftys.I will spread the word." – Chris Thomas
"Just received my new W.E. Tenor and am compelled to write.When I was a kid I wanted to play the tenor banjo, ya know, Eddy Peabody, Dixeyland and all that stuff so my mom got me a little wonder tenor banjo, lessons and the rest is unfortunate history until this week. When I got into my late teens and early 20s and playin with other guys, Oh how I wished I had asked to play the 6 string guitar. Now having 3 sons, 2 of which are musicians, there are many trips to the music store. Ah yes, literally hundreds of guitars hanging on the walls and nothing for me. NOTHING! Until now. This jewel from it's wider neck to the length of the scale is the nearest thing to tenor guitar perfection that I have held in my 61 years. And yes, I chose the vintage cream. Just beautiful. Not even my Martin 018-Ts really play in tune all that well. It seemed like all the other electric tenor attempts were really converted 6 string formats. Guild, Gibson, Harmony, etc. Not anymore. You guys have nailed this and I love it. Not only is it beautiful, but it feels great, plays in tune and finally a real electric guitar for ME! Will definitely be sharing with my other Goofball tenor playing friends. Thank you, Thank you, Thank you, Sincerely," – Stephen De
"I just unwrapped the '59 Airline 3p last week. It's like love with a new woman. I was knocked out by the comfort and playability. The design is not just radical. It's real. In forty years I've never played an axe that has it all. Sound, versatility, smooth action, and best of all — It's a total knockout! I have 5 guitars. No junk. I own a Guild Nightbird; a '64 Telecaster; a Danelectro Baritone, and a classic Gibson Les Paul Double Cutaway. In the '60's I got a Gretsch Country Gentleman w/Bigsby. The Airline does everything I was doing by changing out gear onstage. The unlimited sound settings of separate tone/volume knobs for each of the three pickups makes the sonics unmatched. I thought the Vintage voice single coil pickups might be limiting, but they create a foundation of graphics that unwraps into a full array of effects. I've heard a nasty lipturned overdrive snarl, a smooth womanly warmth, and a fully honed razor edge knife cut lead. This guitar whips the air unleashing slashes of sound when needed, or fills the background completely by expansive rhythm tones. The Bigsby gives the freedom of surf sounds, or bluesy bends with a wrist flick. Maybe it exists, but in forty years of professional playing, I've never seen a more powerful, responsive, eye-grabbing instrument. I can't thank you enough. This will be my last guitar." – Greyson Dyne