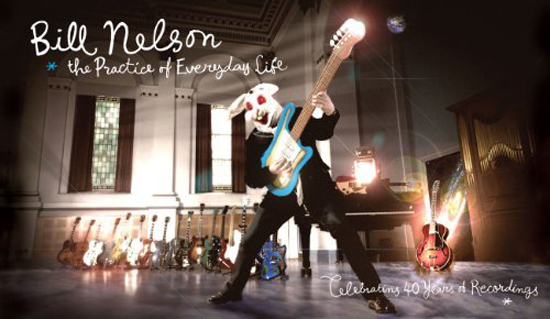 As promised, here is my follow-up list to last month's 'My Top 10 Albums of 2011' post. This list includes the "Top Ten Discoveries" during 2011. Cheers!
10) Felt – Forever Breathes the Lonely Word
I've been a fan of Felt for many years brought on by some early compilation CD's I picked up in the early 90's. But last year I went back to fill in the gaps by picking up most of their LP's in the original format. This 1986 release is one of their best. A great collection of pop nuggets with their trademark shimmering guitars throughout. This is a good place to start if you're not on the Felt bandwagon, if you like Johnny Marr (The Smiths) and Tom Verlaines Television, you'll like this.
9) G.Love and Special Sauce – Best of
Who doesn't like a Cold Beverage? I know I do and that single off his first release is hard to beat. If you have not grooved down this road yet, here is a great place to start. Sort of a cross between Jack Johnson and The Beastie Boys. With his unique style of Rock & Roll with a hip-hop slant and a chill out funkiness, G's records are always a party favorite and his live shows are a non-stop romp. I'm not a fan of "best of" records, and this one is certainly NOT a great reflection of the bands capabilities. However, as an introduction to his work, this will ignite your curiosity to delve a little deeper.
8) The Icarus Line – Penance Soiree
Lat year I got an email from a guy named Joe Cardamone telling me he recently met Warren Ellis in an LA recording studio. So as I like Nick Cave/Grinderman, he figured I should check out his band, The Icarus Line. His new LP – Wildlife – is the best place to start. But once you get into that one, going back to this 2004 release cranks it up a few notches. Sort of a modern day version of The Stooges, Black Flag and The Birthday Party, not many bands have the guts and raw power to grind out a record like this. Not for the faint of heart, but if you're in the mood to rock out, why go half way?
7) Can – Ege Bamyasi
Can were the leading avant-garde rock group of the '70s. For the uninitiated, this 1972 record is the best place to start. Many of the tracks sound like an unrehearsed jam session and someone accidentally pressed the record button. If that's the case, someone deserves a big "thank you" for getting the tape rolling. It's funky, it's cool and it's a must have in any record collection.
6) James Hunter – People Gonna Talk / The Hard Way
I discovered Hunter one night last year watching a rerun of "Later with Jools Holland". His recordings feature rhythm & blues in the style of the 1950s, pitched between R&B, early rock & roll, and early soul with a twist of the Caribbean – a modern day Sam Cooke? What makes these records better than the rest of this genre is that they sound like they were recorded in the 60's – I don't mean poor quality – I mean the arrangements are minimal, crisp, clean, almost MONO without sounding dull. Just makes you want to forget all your daily worries, kick off your shoes and get up and dance. People Gonna Talk (2006) and The Hard Way (2008) are best listened to back to back. Although two years apart they string together like they were recorded the same day. And believe me, you can't get enough of James Hunter in one CD, so you'll NEED them both! Speaking of Sam Cooke…
5) Sam Cooke – Night Beat
Most music comes to us when referred by friends. I was telling Carl Cook (Eastwood Guitars, UK) about James Hunter, and he told me to check out this record. Unlike the Sam Cooke I was familiar with (You Send Me, Cupid, etc) this 1963 release focuses on the most important part of his genius — his glorious voice. If Sam Cooke had lived longer, there would've been several more sessions like this, but Night Beat is an even richer treasure for its rarity. Hard to believe this was recorded almost 50 years ago. What a treat.
4) Bill Callahan – Sometimes I Wish I Were an Eagle
I've been a fan of Smog (Bill's earlier stuff) for many years. His dark and moody songs are delivered with a rather soothing baritone voice and minimalist arrangements. This records (2009) opening track – Jim Cain – is one of the best songs I've heard in years, and the closing track – Faith / Void – leads right into my next fave, David Bazan.
3) Pedro the Lion – Achilles Heel
Prior to David Bazans solo work he recorded under the moniker of Pedro the Lion. This final LP (2004) was essentially Bazan on his own. Sorry I missed this 7 years ago, but glad I'm catching up now. The opening track – Bands with Managers – is a treat. "Bands with managers, are going places. Bands with messy hair and smooth white faces."
2) David Bazan – Curse Your Branches / Fewer Moving Parts
It was pure coincidence last year that I had just finished reading Dawkins – The God Delusion – when I discovered Bazans' 2011 release – Strange Negotiations – so it made my top 2011 ten list. Moving backwards from there, every LP seems to get better and better. The music and lyrics from this 2009 release are equally compelling and the opening track – Hard to Be – is a perfect introduction to his work. Also check out the song Bearing Witness with the lyric, "so sick and tired and trying to make the pieces fit, cause it's not what bearing witness is,". Off his typical subject matter, the single "Fewer Broken Pieces" is a must listen to anyone who has ever played in a band.
1) Bill Nelson – The Practice of Everyday Life
The year 2011 marked the 40th anniversary of BILL NELSON's recording career and to celebrate Esoteric Recordings released this wonderfully packaged boxed set containing more than 150 tracks over Eight CDs. Beginning with his earliest recordings, the set includes previously unreleased material by Be Bop Deluxe, along with examples from Bill's extensive solo catalogue and is rounded off with a bonus CD featuring two previously unreleased BBC Radio One sessions from 1981 and 1983. If you are like me, you probably have most of this already. But hey, I've got over 50 CD's from Bill, so it's unlikely you are anything like me. If you are like most others, you have a Be Bop Deluxe LP and maybe one or two other LP's from Bill over the years. Here is your chance to get caught up. It's not cheap, here is a link to the best price I could find, and there is also an interesting video interview posted there.