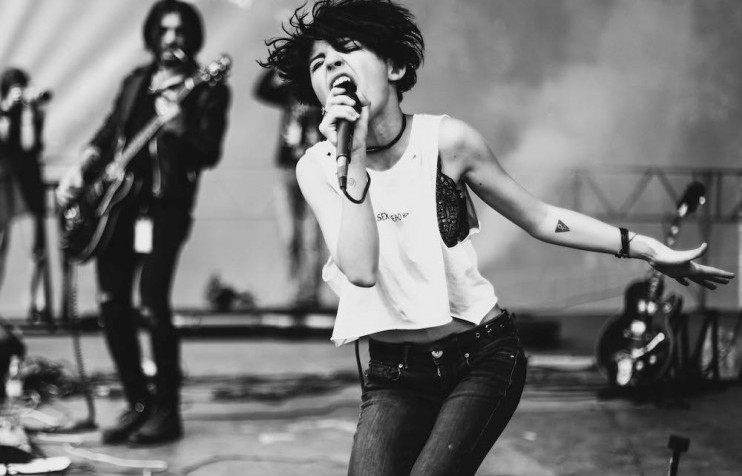 Ok, then: you got a guitar. Wrote a few songs. Formed a band and, wow, you're great! So far, so good, right? But the next step is the hardest you: no matter how good you are, how do you get your band noticed? Guest blogger Cassandra Richard has a few good tips for you.
1) Go Guerilla in Band Promotion
You've found your awesome guitar, grabbed a drummer, a bassist, and a killer vocalist, now you need some hard core exposure! Some of the best exposure has been won through creative, outside-the-box methods. While it's great, and smart, to jump on social media (Instagram is a must right now) don't limit yourself! Brainstorm some interesting ways to use the ideas mentioned here, and get your band out there – in the real world.
British band The Libertines, for instance, were notorious for staging last-minute "guerilla gigs" in flats. Other bands have even played gigs in trains, buses…
2) Get a Van and Simply Play
Oh yes, the indescript band van. This is a must to creatively let people know you exist. Pull up to a venue playing your type of music, then give the people waiting a free show. Bring out the comfortable stools for guitars and the portable drum kit. It will jazz up the concert-goers, and get your name out there. If possible, paint your image/band logo on the side of the band. Rock out with a few songs, and make the best possible impact in a short amount of time.
Having any sort of transportation may help you get more gigs – simply because you're able to more easily play at more locations! If your band can fit in a car, then this could be a cheaper option, of course.
Offer to play for free, or cheap, at events, as well. A public rally or fundraising event is a great place to show off your band, and to let people know you exist. If indoors is more your style, consider talking to the owner of an empty storefront. Discuss renting the space for a short period of time, then using the storefront for advertising. Hold jam sessions, play concerts, and make it about the music.
Hosting open mic nights can also help to attract a new audience for your music.
3) Get Physical with Advertising
If you're going to do flyers, get as creative as possible. They must be memorable. Consider the type of advertisements you'd put on your refrigerator, then aim for that type of flyer. Print off a few albums, t-shirts, and other types of swag, then take them to a second hand shop or give them away.
You'll get free advertising in all different areas of town. Grab a spot on the local news, talk about your band, and stir up old-fashioned local interest. Talk to local radio stations about playing your songs on the radio in exchange for an hour of your time in a radio slot. Some university stations are very hip to this opportunity.
The most important part of promoting a band is presence. If you practice in the garage, you'll never get noticed. You must get out into the community, and you must do it creatively. Most cities have a plethora of local bands, which is why making your band memorable is far more important than collecting likes on a social media platform.
By Cassandra Richard