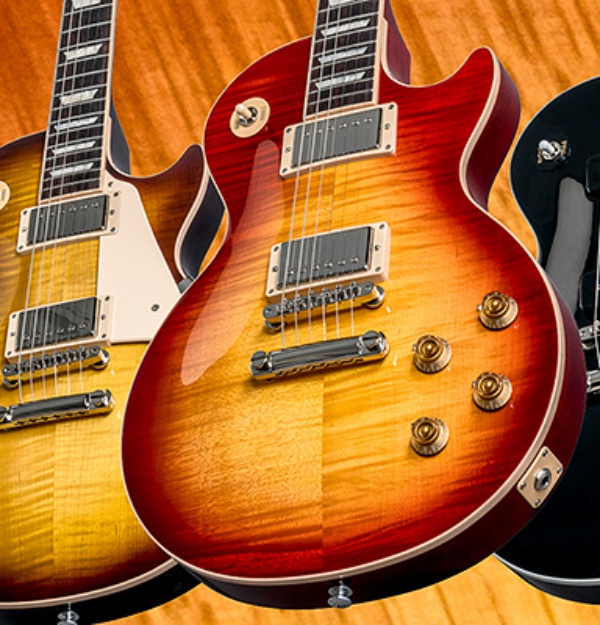 Gibson is one of the most beloved and popular guitar brands ever – and also, today, one of the most troubled. It's even hated by many of those who should adore it – the guitarists. The latest news about their financial woes makes us ask – is this the end for Gibson?
Could 2018 mark the end for Gibson guitars? According to a recent Nashville Post article, Gibson's financial troubles are so serious that time is running out fast. In short, the company is on brink of bankruptcy, and no one – really, no one – knows what the future holds.
One thing you can count on, though – the company will survive. It's too big, too popular, too iconic to fail. But the big question is how will it survive. Heads will roll, jobs will be lost, and one could hope, perhaps, that CEO Henry Juszkiewicz will go, too.
Gibson – more than guitars
What many people forget, is that Gibson don't just sell guitars. its a veritable empire, that owns over 100 brands such as Epiphone, Dobro, Valley Arts, Kramer, Steinberger, Tobias, Slingerland, Maestro, Baldwin, Hamilton, Chickering, Wurlitzer, KRK Systems, TASCAM, Cakewalk, Cerwin-Vega!, Stanton, Onkyo, Integra, TEAC, TASCAM Professional Software, and Esoteric.
On a recent press-release, Henry Juskiewics said:
"While the musical instrument and pro audio segments have been profitable and growing, they are still below the level of success we saw several years ago."
So all is not lost, if not necessarily going great. There's no doubt some financial wizards will be able to do their black magic to keep the company from drowning. But while one of the company's strengths is that it's so big, it's also one of their weaknesses – after all, guitars are the heart and soul of Gibson. It's what they should always have been about – and many guitarists are not so sure the brand gets it anymore.
What kinda Gibson do we want?
Common complaints about Gibson is that their guitars are way overpriced, that quality control is not great, and that they've made more than enough bad moves in recent times – from robot tuners to new, undesirable designs such as Firebird X, the more recent S-Series etc.
But one thing is unquestionable. Gibson still holds a spell on most of us, guitarists. Their classic designs are a thing of beauty, and you can't beat a good Les Paul, ES-335, Firebird, SG, etc. Those are guitars that our idols have played and still play. They won't go anywhere. And whoever controls the destiny of Gibson will have to ultimately come to the same conclusion – it's gotta be about the guitars, stupid.
Perhaps the financial woes will make Gibson realise that what people want are not their brand logo on bluetooth wireless speakers – but on great guitars! Guitars that play great and which people can actually afford. And yes, it's true that many guitarists today are moving to smaller brands such as Eastwood, Reverend, Pure Salem and others – because they know they won't be ripped off.
That's the reason Epiphone still does well – you simply can't argue with their quality vs. money ratio. As for Gibson – most people would agree they're overpriced today.
Maybe Gibson will have to finally start to listen to their customers. If they get the quality/ value right, they can't go wrong.
Now… is it such a difficult task, Mr. Henry?
Time will tell… and maybe sooner than we know!
WHAT'S THE FUTURE FOR GIBSON? POST YOUR COMMENTS AND SHARE YOUR THOUGHTS WITH US!