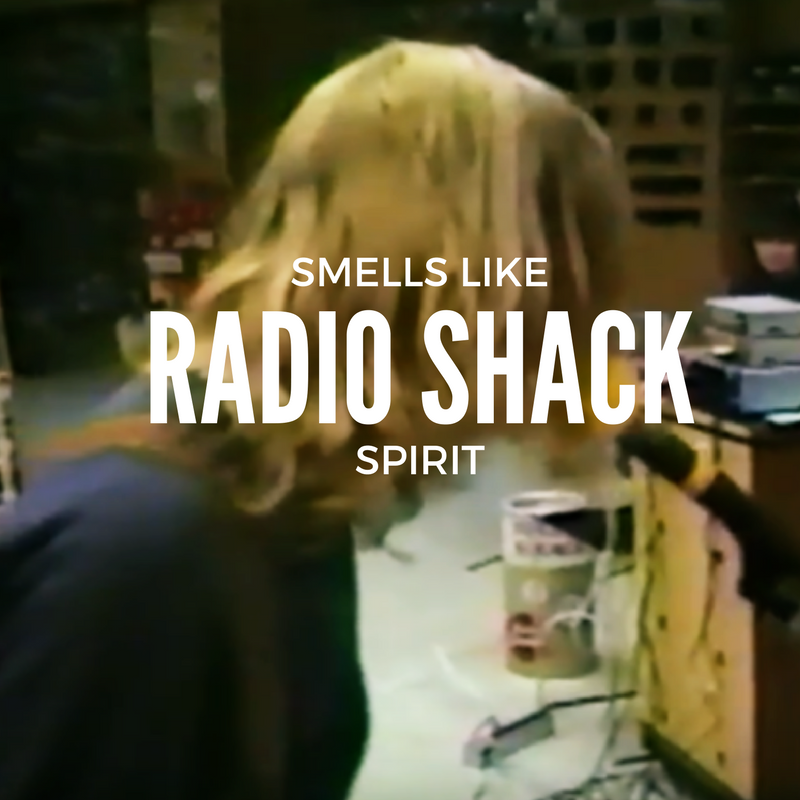 The wonders of the internet: A 1988 "live" session of Nirvana was found – recorded at a video shooting at an Aberdeen Radio Shack store!
The new footage shows the band – then called Ted Ed Fred – miming to a backing track, with Dale Crover playing drums live. This is a real piece of rock'n'roll story – filmed the day after the soon-to-be-renamed Nirvana recorded their first proper demo, with Jack Endino ('Bleach' producer).
Note that back then, Kurt Cobain was playing a Univox Hi-Flier guitar – the model which inspired the Custom Shop Eastwood Univox Hi-Flyer.