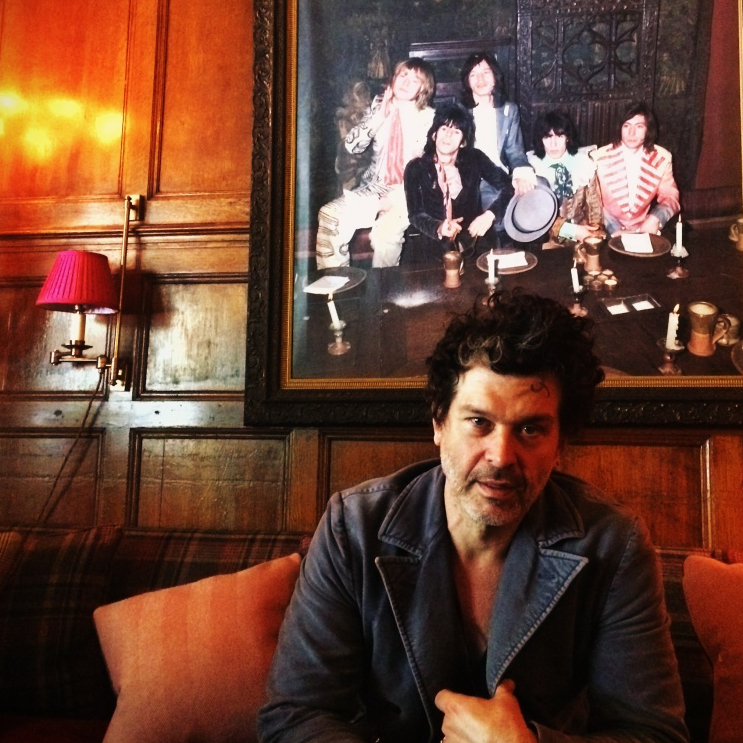 Eastwood Guitars interviewed Doyle Bramhall II in London, where the guitarist / singer / producer was supporting Eric Clapton at the Royal Albert Hall, as well as headlining his own gig elsewhere.
After years working with top names such as Eric Clapton, Roger Waters and Sheryl Crow, as well as innumerable studio sessions for other musical legends, Doyle is currently re-launching himself as a solo artist, promoting his latest album, the excellent 'Rich Man'.
Few people have worked for so long with Eric Clapton, and Doyle Bramhall II is one of them. So, how did he become such an important part of Clapton's band for so long? Doyle says:
"I've always liked making music with other people, I love collaboration, I love playing off other people, because I get inspired by what other people do, too. I like throwing ideas back and forth, I love improvisation… so I've always felt like I'm a counter-puncher, so when I hear something I immediately play something to counter that, like a counter melody or a counter rhythm. And I think that's why I actually had a career with Eric [Clapton] for that long, because I countered everything that he did, and sort of accented what he did."
Of working with Roger Waters, Doyle explained:
"I think all the experiences are meaningful to me. But playing with Clapton is very different than with Roger Waters, and playing with Sheryl Crow is different than that. With Eric you play the songs he wants to play and it's his music, but he still wants you to be yourself. With Roger it was similar, he still wanted me to play like me, even though I had parts I was stuck to. But for instance, in 'Mother' I wouldn't think of going away from that solo because its melody is as part of the song as the rest of the song. With Roger it was a much more structured experience."
In the interview, Doyle talks about growing up u a very musical family in Texas, how he became a guitarist, and much more.