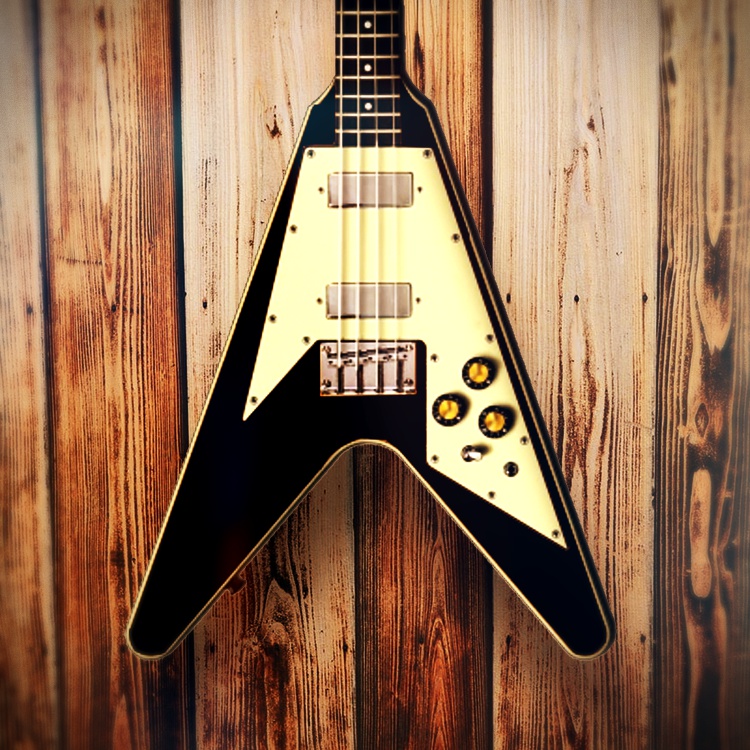 Flying V guitars have never been the most popular of instruments – but have always been one of the most striking on stage. And those who love them, really love them! So it's no surprise that the new Eastwood Custom Shop projects have excited so many players already!
Flying V guitars have always been very niche, and not a huge amount of famous players have favoured them over the years, when compared to other, more usual models – for this reason, perhaps, there's still an air of novelty when anyone is faced with a "V-shaped" guitar. And if the list of players who've used "V" guitars isn't massive, it's certainly impressive: Jimi Hendrix, Dave Davies (The Kinks), Albert Lee, Lennie Kravitz, Lonnie Mack, Michael Schenker, Noel Gallagher and John Entwistle included.
Some (most?) players won't own or wish to own a V-guitar. It's often seen as a bit "too much". But… and this is a big "but", those who do like a Flying-V shaped guitar don't just "like" it, they really love it! Maybe this explains the recent success of the latest Eastwood Custom Shop projects, the Flying TV Tenor guitar, and the Flying BV bass. The former reached it's 100% target in under a week and is on the way of at least doubling it, whereas the latter is on its way to repeat that same level of success.
Maybe we shouldn't be too surprised: after all, a Flying-V bass or a Flying-V tenor guitar are not something you see everyday! Both projects are still crowdfunding at the time of writing, so if you want to guarantee yours, make sure to leave a deposit soon: crowdfunding ends May 11 for the Flying TV, and June 1 for the Flying BV.