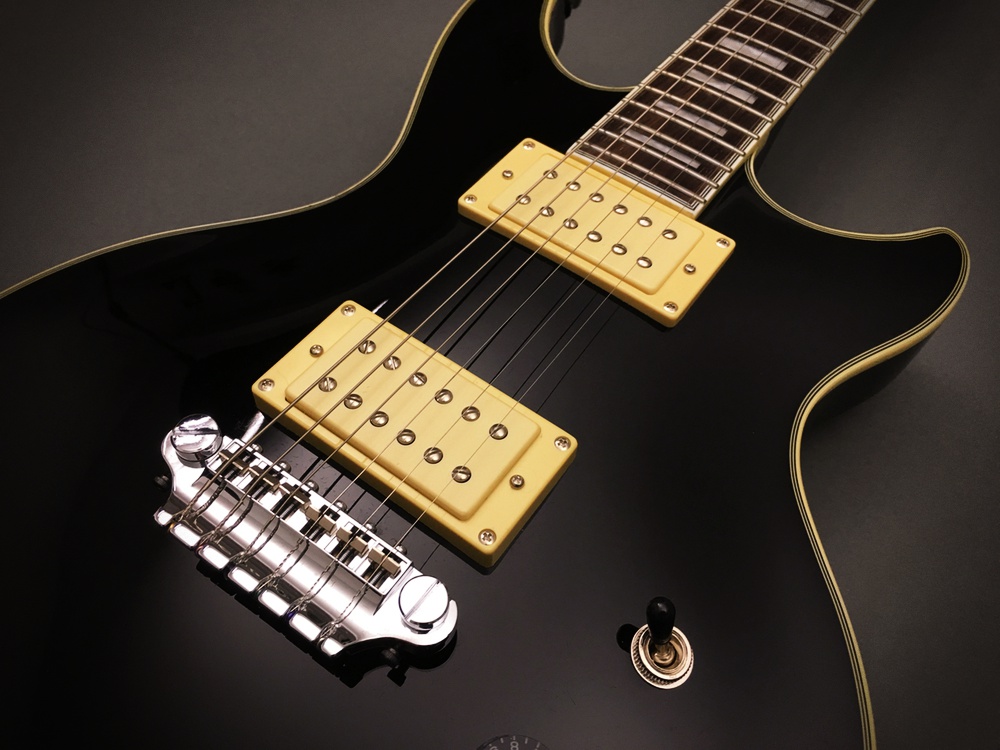 Eastwood are bringing back a guitar from their own more recent past – which is an exciting prospect in itself! The Eastwood GP is a tribute to the legendary Ovation Ultra GP, and has become a collectible and desirable guitar in its own right!
There's little doubt that the Ovation Ultra GP is one of those mouth-watering rare guitars, the classic case of a model which didn't sell well at the time of release, but then became mega-rare, very collectible and desirable instruments, years later. The clue for the main problem with the Ultra GP – and also for one of its main selling points today – lies in the name itself: GP stands for "Guitar Paul", because, well, at the time of release, this guitar was meant as a head-to-head competition with the Gibson Les Paul. Bad move.
Why? As we explained on a previous blog, the Ultra GP was priced the same as a Les Paul, and people simply didn't bite. If you wanted a Les Paul, most people probably thought, you might as well buy a Les Paul, rather than an electric guitar from a brand better known for acoustic guitars! And what's worse – they couldn't even get things right: called it a "ultra hard body" guitar, rather than "solid body"? How could you trust them?
The thing is… heck, you really could trust them! The Ultra GPs are superb guitars, as proven by the fact that so many players who actually played a GP would choose it over a Les Paul any day. Ovation thought they could improve on a Les Paul – sounds like sacrilege, but years later, many players will agree they succeeded.
The most notable case was Josh Homme, who used an Ultra GP for a good part of his career – from his early years with Kyuss, to Queens Of The Stone Age. Today, the Ultra GP is quite rare and expensive, and no longer an instrument within most players budget!
The Eastwood Custom Shop GP (2017)
Which brings us to the Eastwood GP. Discontinued in 2012, this tribute to the Ultra GP became very rare and collectible in its own right – it's unbelievable how many guitarists say this Eastwood model has become their favourite guitar!
Now, in 2017, the Custom Shop Eastwood GP is about to be unleashed, but as a very limited run of only 12 guitars – available to pre-order for just $150 deposit (final price will be $799). It seems that twelve guitarists are about to become very, very lucky and happy indeed. As for the rest… they'll have to keep searching! It really seems like the destiny of the GP (either Ovation's or Eastwood's) is to be a guitar desired by many, but played by just a few…