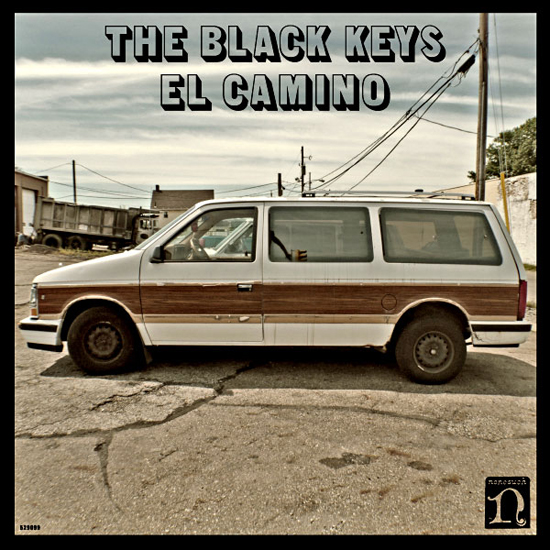 It's that time of year again. Time for the top ten lists to start flying around the net. Well, here is mine . But first, my disclaimer: I wrote this in one sitting. No doubt I've missed a bunch, so I will publish a follow-up "alternate" list next month.
10) Red Hot Chili Peppers – I'm With You
When I first saw a photo of Josh Klinghoffer with his green Airline Bighorn, I knew I was going to like this album.
9) Magazine – No Thyself
Even if there was no music on this disk – just the lyrics – it would make my top ten list. In fact, it was on my top ten list before I heard it, that is how much a fan of Magazine and Howard Devoto I am. Crazy really, so much so that I bought a concert ticket to their reunion concert in 2009. It was in UK, I am in Canada and I had no intention of going, I just had to have a ticket. Who spends 50 bucks on a ticket to a show they do not plan to attend? Anyway, great record, great lyrics, great to see Magazine back in the saddle.
8 ) David Bazan – Strange Negotiantions
You're a god damn fool, You're a god damn fool, You're a god damn fool, and I love you.
7 ) Wire – Red Barked Tree
WIRE just keeps on impressing. Just when you thought they can't get better, they do. WIRE should be proud, and all those whom they've influenced over the years, get confirmation once again.
6 ) Buzzcocks – What Do I Get?
It's a 2011 release, but a LIVE album from a 2003 Sheppard's Bush concert. It also includes a DVD of the performance and manages to fit 28 tracks into true Buzzcocks breakneck speed. More than a quarter of a century into their career at the time of this show, there's not even the hint of a suggestion of them slowing down . Word is also out that 2012 will include a couple of shows in UK featuring Howard Devoto and the Spiral Scratch tunes. Too cool.
5 ) Dum Dum Girls – Only in Dreams
The popularity of the single "Bedroom Eyes" (link to the video) brought the The Dum Dum Girls to a much wider audience this year. That's good. This second album from the band is a leap forward. Give it a spin.
4 ) Blackie and the Rodeo Kings
What do you get when you take one of best bands to ever come out of Canada and make a record with an all-star cast of singers? Perhaps the best album of the year, that's what.
3 ) Stephen Malkmus & The Jicks – Mirror Traffic
I've been a Pavement fan since day one and Malkmus has done it again. The meandering vocal lines intertwine with the seemingly sloppy and lazy guitar playing to create a fantastic collection of inspired pop gems. Did I say sloppy/lazy? Not really, just very refreshing to not hear a guitar played along to a click track. Long live this music.
2) City and Colour – Little Hell
Dallas Green's City and Colour is making us Canadians proud. Lavishly produced, beautiful vocals, haunting electric guitars over warm acoustics – just a great record. Go get it.
1) The Black Keys -El Camino
What a killer record. Something about this album makes me want to quit my job, get the old band together, buy a crappy used van and hit the road. The production on this record makes you feel like you are right there in the middle of The Black Keys rehearsal space – it is compelling and it is making me want to pick up a guitar right now and jam along with them.