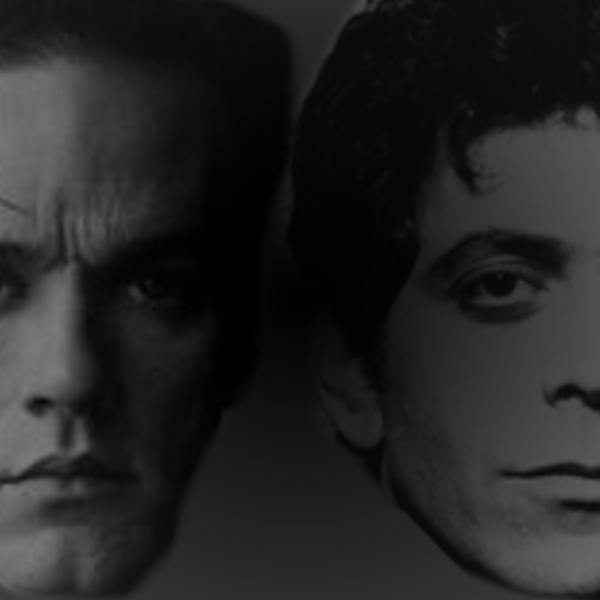 Covers of great songs—as just about every tribute record proves—are a tough business. You can buy a tribute to a favorite artist or band, full of artists and/or bands you might love, and still come away with maybe one or two truly memorable (in a good way) versions. Guest blogger Rob Roberge picks some of his favourites.
Great covers are a lot more difficult than they might as first seem. The dominant problems are twofold:
If an artist/band plays it safe and does a version too close to the original. This may end up sounding good, but leave you with the question why bother covering it if you're just going to come up short of the definitive version?
The "creative" reinterpretation of the song. This has the greater potential to be a great cover than the above. The problem? It also has the (much) greater potential to be a truly dreadful and unneeded version of the original. You don't want people saying, "wow…that was a really…interesting…take on that song."
Yet there are some great, justifiably famous covers where the cover actually becomes the definitive version of the song. Bob Dylan may be the greatest songwriter of the rock era, but the definitive version of "All Along the Watchtower" is, of course, the Hendrix version. Dylan's is okay. But it would hardly be remembered as one of his great tunes—it's probably not even in the top half of songs on its original John Wesley Harding record. Yet Hendrix made it his own. And, really, there shouldn't have been many (any?) versions after that (see the Dead for exhibit A on this one).
Hendrix is hardly alone—Joplin's "Me and Bobby McGee" is clearly the definitive version, even though the Kristofferson version is perfectly fine and study. But, sometimes in music, writing it doesn't make it yours forever. These are two of the really famous ones (there are other super famous great covers I'm also trying to avoid—Cash's version of "Hurt" for instance) but here's a list of seven (or ten, depending on the count on the Gram Parson's asides) lesser known covers that—if they don't replace the original—are highly successful takes on their source material. Included are YouTube videos so you can check them out – or try them on Spotify if you've got it.
NOTE: this is hardly a comprehensive list, so feel free to add your picks.
Yo La Tengo: "Somebody's Baby"
Yo La Tengo could very easily do a complete set of great covers. Some pretty close to the original (their fabulous cover of Richard Hell's "The Kid With the Replaceable Head" among them), others—like this Jackson Browne cover—totally new takes on the original. While Browne's original is a fine song, the production is has a very unfortunate 80's sound (the decade that gave us the most dated sounding hits in history…with loads of gated reverb, cheesy synth sounds, and drums made to sound like they were exploding on ever kick drum and snare crack). Also, it's not Browne's most urgent recording ever. It's a nice pop song. But not one of the ones in his catalog that he'll be remembered for—and there are plenty he should and will be remembered for. But Yo La Tengo's cover crackles with energy, adds a really nice distorted guitar (as almost always with Ira Kaplan), and an urgency and push. For sure, a step up.
REM: "Pale Blue Eyes"
Is it better than the classic of the VU's great third record? No, not better. But a great take on it that holds enough of the original to stay true, but tweaks it just enough to be made into something different and new. It's also from a period somewhat forgotten these days—their very early years before they were enormous.
Chris Hillman & Steve Earle: "High Fashion Queen"
This one did actually come off a tribute record (which you'll see with all the links) to Gram Parsons: Return of the Grievous Angel. This tribute record may be one of the best, top to bottom. It has a fabulous version of Parson's/The Byrd's' "One Hundred Years from Now" by Jay Bennett-era Wilco.
Evan Dando and Juliana Hatfield: "$1,000 Wedding."
This is a stunning version of the original…
Lucinda Williams & David Crosby: "Return of the Grievous Angel."
And the always great Lucinda Williams (with the not always so great David Crosby on harmony…well, he's always great at harmonies, to be fair) covering "Return of the Grievous Angel." A knockout.
Chris Hillman and Steve Earle: "High Fashion Queen."
But the highlight of this abnormally good tribute record may well be Chris Hillman and Steve Earle's cover of the Flying Burrito Brothers "High Fashion Queen." This is sort of a cover with an asterisk, as Hillman played on and co-wrote the original. That said, the version from the Burrito's second record is not so great. A good song amphetamined well out of its groove and tempo. Here, as Hillman once said, they got it right. The way he thought it was supposed to be. Listening to the two versions, it's hard to argue.
Cowboy Junkies: "Sweet Jane"
This is before anyone knew that pretty much all their songs would more or less sound like this, except those other songs wouldn't have the extra great feature of having been written by Lou Reed. But it's a great interpretation of one of Reed's most durable songs. Also, you would think changing/omitting some of Lou Reed's lyrics would be a death sentence for a song. But it works here.
The Gourds: "Gin and Juice"
This one may be better known than the others on the list, but it's hard to not include it. Both hilarious and a great version. It's funny, but it's not a joke. The only reason I hesitate to put this on the list is that this cover has done something of a disservice to the Gourds. They are a fabulous band—great writers, players, and singers. They should be better know for their own great songs than this cover. That said, it's hard not to fall in love with this version of Snoop Dogg's classic.
The Gun Club: "Fire of Love"
This great song (written by Jody Reynolds and Sonja Sturdivant and released by Reynolds in 1958) has seen more great cover versions than most songs. Everyone can probably name a favorite. For me, though, it's this amazing version by a band who everyone should have known about: LA's great late early 80's The Gun Club, led by Jeffery Lee Pierce.
Uncle Tupelo: "I Wanna Be Your Dog"
A fabulous example of a classic cover version of a classic song. Uncle Tupelo left some recorded evidence of being great at covers—their version of "I Wanna Destroy You" is actually better than the original…as, dare I say, is their cover of "Great Atomic Power"), and this take on the Stooges is no exception. It was, so the story goes, recorded live (and it sounds like it might be true, listening to the lone guitar making going from clean low volume verses to distorted intense choruses). Live or not, this cover is both an homage to and a departure from the original. After this, it seems like no one should cover this song again. Which is what a great cover is supposed to do.
Bonus acoustic version:
So, there are a few really strong and different covers. Neither note for note, nor "wow…that's a really…um…interesting version." Feel free to add to the list.