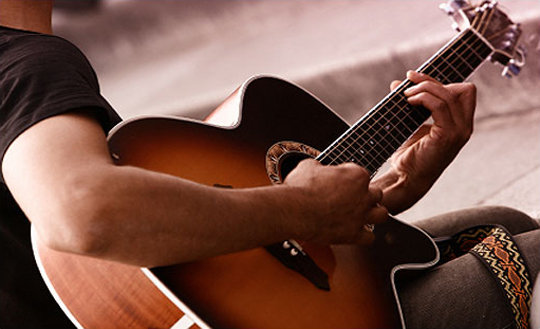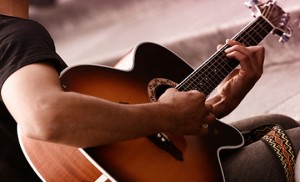 What Can a Public Relations Firm Offer Me?
Thank you to everyone who wrote to me at DrDaveBlogFeedback [at] gmail.com for all of your kind words about my articles on self-publicity. You raised so many good questions that I want to take this opportunity to talk about when you don't want to do your own publicity. So:
When should you consider using a professional PR firm?
The short answer is when the advantages out-weigh the cost. So let's consider what a good PR firm can do that you can't.
Most importantly, a good PR firm will have a list of contacts that will be very difficult if not impossible for you to get. Many of these influential people will not accept unsolicited submissions unless they come from a trusted source. So your PR firm should be able to get your music into the hands – and ears – of the movers and shakers in your area of the music biz.
Related to this is a good firm's ability to pre-screen music for their clients. In essence they rate your music compared to the field, and will only pass it on if it is considered good enough. While this can sometimes be exasperating for an artist, it helps cement the bond with the critics, reviewers, A&R folks, etc. who they deal with. The better this relationship is, the more weight their recommendation will carry.
So a good firm will provide extra sets of ears for your music. They will also give you extra sets of eyes for your other materials, punching up the text and maybe suggesting more effective photos to help you stand out from the crowd.
It may seem redundant to say that the business of a public relations firm is public relations, but at a certain stage in your career you will need someone with just this focus. I deal directly with the presidents of several small- and medium-size labels, and while our initial contacts have always been good there comes a time when other issues draw them away from artist promotion so that some of their artists, or some of their music, is not given the attention it needs. The example that comes to mind right away is follow-up. The PR firms that send me music always follow-up in a few weeks time to be sure that I have listened to the (usually) CD and to ask my opinion. Some will discuss the music and compare it to other artists to get a better idea of my taste and the tastes of my readers so that they can fine tune what they send me. Not surprisingly I review a greater percentage of their submissions because I like more of what they send. No, it's not rocket science but patient, long-term work that eventually pays off for both the company and the artist.
Cross-promotions might be something that interests you. Some firms can arrange guest spots for artists on recordings or tours that can introduce your music to new fans in different genres. These don't just work at superstar levels, and they can be a real career boost to both artists as well as a lot of fun. So you need to know who the firm represents and whether these possibilities exist. It also pays to keep your eyes and ears open for these types of opportunity as you meet other musicians at your gigs, or theirs.
Finally, a firm can help with bookings. Some firms double as booking agents and will send CD's out in advance of a tour. Others work with booking agents (or the artists themselves if they book their own gigs), pointing out areas where their music has been well-received and in demand. They might be able to supply a good opening act that will bring in the local crowd as well as complementing your own music. And even though it is painful to consider, a good firm can even suggest postponing a tour that is potentially disastrous due to lack of interest in the music. Even small local tours can be costly and I know of several good groups that have broken up over these financial fiascos.
So the bottom line is common sense. If self-promotion is getting you the results you want, save your money. If you feel that you have tapped your current market completely and are ready to move to the next level, consider some professional representation, but find a service that is within your budget. A good first move is a trial deal for your new CD. If your sales improve and new markets open up you may want to move into a longer-term relationship. Even if sales stall, if you find that you get valuable feedback on your music or marketing efforts, you probably want to try again with your next CD having learned from experience.
In any case, don't be afraid to ask the important questions when approaching a PR firm. What contacts do they have in your particular field? What strategy do they have to get you to the level you want to attain? Who have they represented and what have they done for them? Get references. Get their opinions. Get prices. Yes, it's a lot of work. But it's work that will pay off in the long run, and free up your time to concentrate on your music.
Post by Dr. Dave