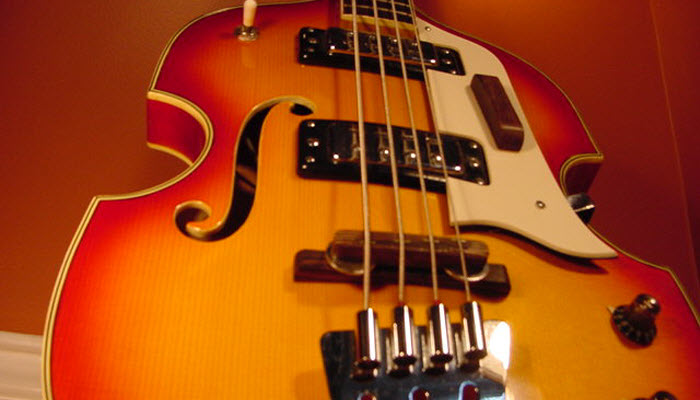 In keeping with the Domino theme this month, let's take a look at the Domino Beatle Bass. Imported to New York by Maurice Lipsky Music Co., these Japanese guitars were part of a series of models branded "Domino" throughout the 1960's.
This model was an obvious take on the Hofner Beatle Bass from the same era. The Hofner brand were German made guitars and basses and had been making top quality instruments for many years without much popularity in North America. However, once Paul McCartney surfaced with his lefty Hofner bass, everybody on the planet wanted one. Hence, once again Lipsky was quick to jump on the opportunity with the Domino brand.
The California was available in 2 pickup configuration, 3-way switch, volume and tone. Main color was Sunburst, but I've seen them in White, Redburst and Greenburst. They all sported a wooden floating bridge and single f-hole.